Unlocking the Mystery of PCI Compliance
Webinar: group live presented online  ||  Attendance: 23 Associations  ||  Reviews   ♦♦♦♦♦  || Great webinar. Thanks for all the helpful information || The best practice tips are really helpful || Great information! I like the flowchart as it helps remember the process. || Great presentation! Always helpful to have a refresher. || Thank you everyone!! Excellent session! || I received a great overview of PCI compliance || I appreciate the CAE/CPE credits and ability to earn them virtually. || I would love to have you present this content at a netFOURM users group event in the future
Click here for Recorded Webinar 
(Note: CAE or CPE credits can only be granted to attendees of the group-live webinar presented online)
B129: Unlocking the Mystery of PCI Compliance
August 25 @ 1:00 pm
 – 
2:30 pm
EDT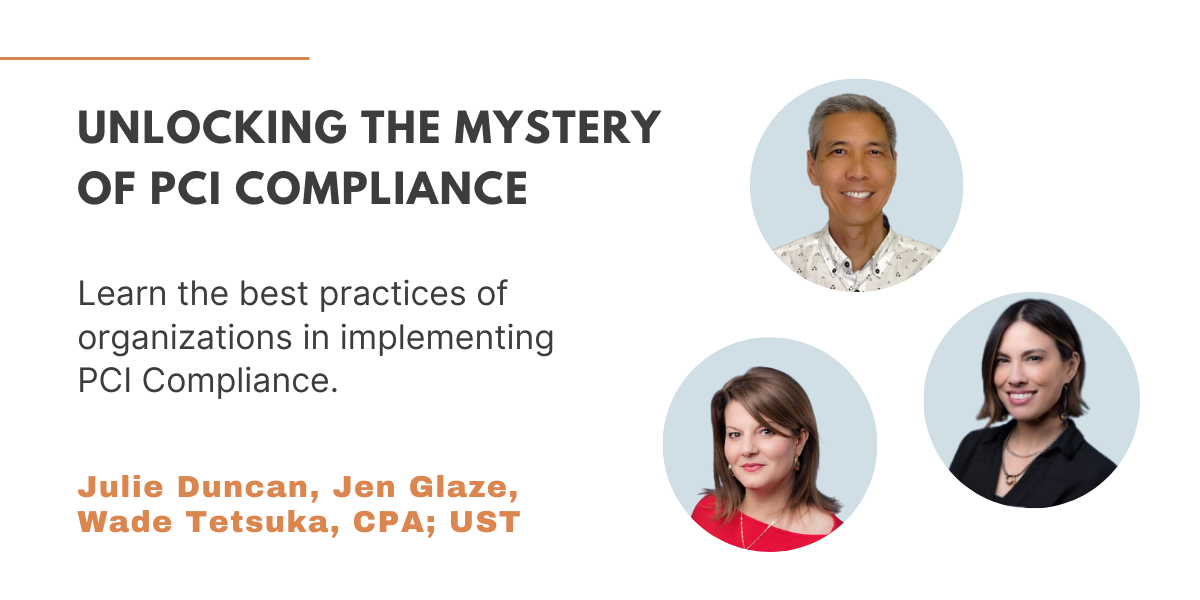 In this course you will learn best practices of  organizations in implementing PCI Compliance.  The course starts with a basic overview of what PCI Compliance is and what it is designed to achieve.  Next we review 9 practical tips that you can implement immediately in your organization to ensure a more secure payment environment.  Finally we review the Self-Assessment-Questionnaire (SAQ), and what you should know about it.
LEARNING OBJECTIVES
Gain an overview of the PCI Compliance Requirements
Learn 9 practical tips to achieve a more secure payment environment
Understand what are the annual SAQ requirements
NASBA (Field of Study)
Specialized Knowledge
CAE (Subject Domain)
Operations
Delivery
Group Internet Based
UncategorizedSep 9th, 20220 comments
Quick Links

U.S. Transactions Corporation

44044 Riverpoint Drive,
Leesburg, VA 20176
Phone: (866) 442-3327
Fax: (866) 511-0935

Key Points About Services

- Over the last 7 years, we have a client retention rate of 97.5% (vs. industry average of 67.4%).
- Three consecutive years (2012, 2011, and 2010) in President's Club
- We prove and validate your success by providing an initial 6-month fee/savings analysis, and thereafter annually.